iPads with iOS 11 (December 2017) or later have the Files App which can be used to save documents and files on the iPad itself. If you are able to save and retrieve your document using the Files App you will not need to use Dropbox.
If you're using an older iPad you may need to upload your file using Apple icloud or an equivalent such as Dropbox. You can download a free copy of Dropbox from the App Store and open an account if you don't already have one.
If you are trying to upload your assignment and have created it in Pages please remember that you will need to convert it to a Word document or PDF first. You can do this using the following instructions…
Converting your document
Go to Pages and open the document you wish to upload.
With the document open, press the '…' icon.

Tap Send a copy or Export from the menu.
Tap Word or PDF.
Once your document is converted, a new window will open and you can tap Import with Dropbox.
Then tap Save on the top right of the Save to Dropbox window.
Uploading your assignment to Moodle
Log in to your course site and find the assignment icon and title on the homepage of your course. Click on the assignment title (underlined in blue).
On the page that opens, click on the Add submission button.
Click on the image of a document
in the top left hand corner of the box that opens.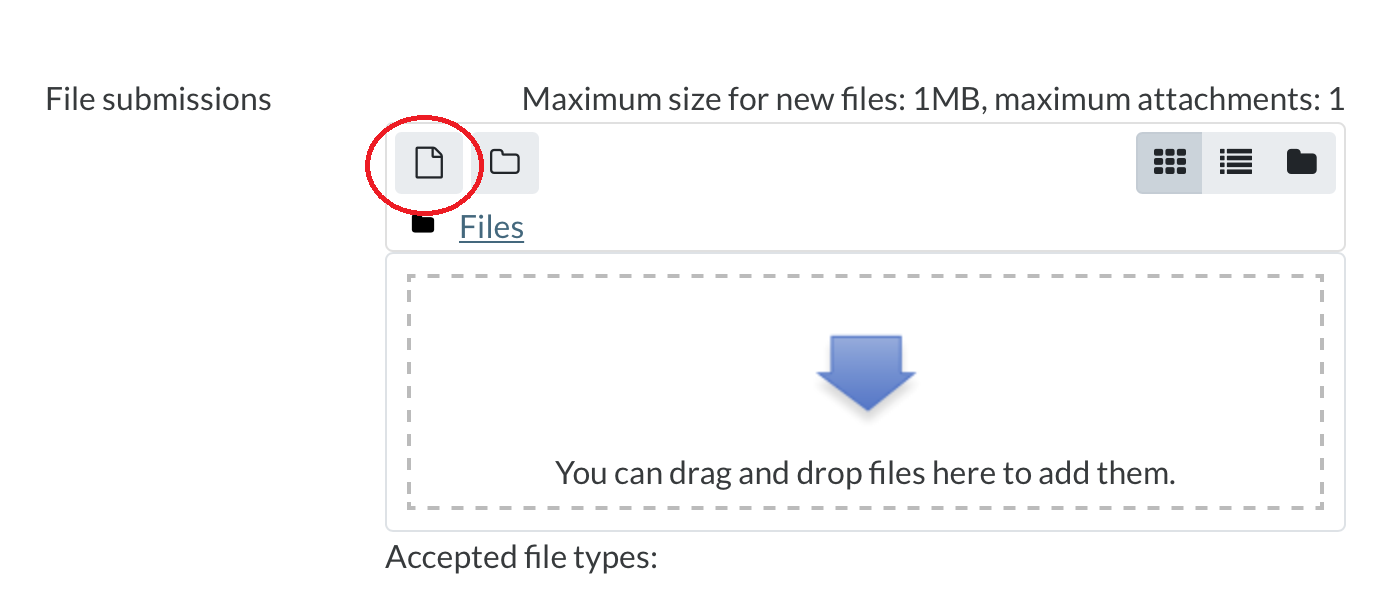 Click the Choose File button at the top of the next screen and select Dropbox from the menu that opens. Or click on Dropbox from the list of options on the left-hand side of the File Picker box.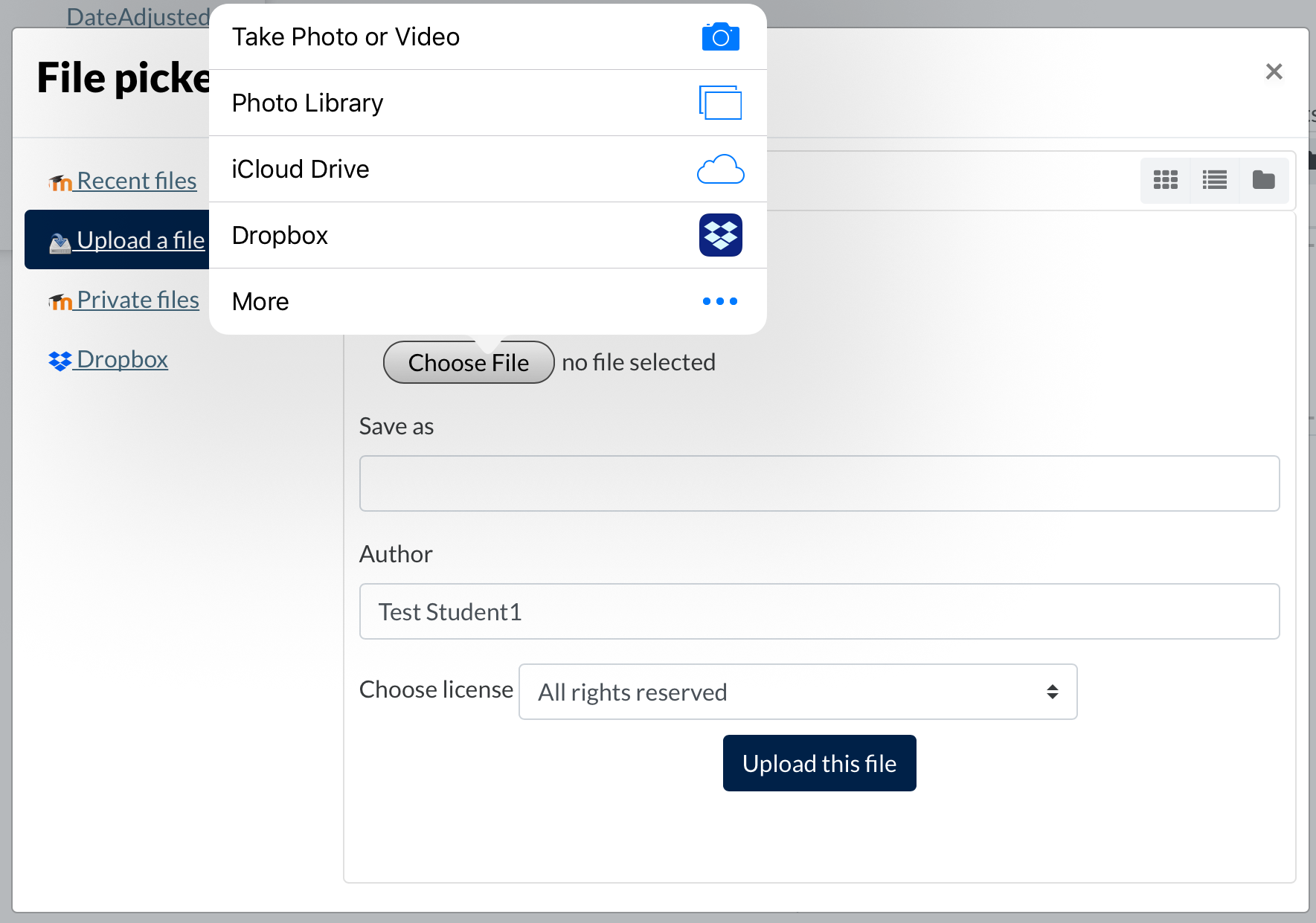 You should now see your Dropbox files and be able to click on your assignment.
Once your assignment is loaded, the assignment title and a document symbol will appear next to the Choose File button.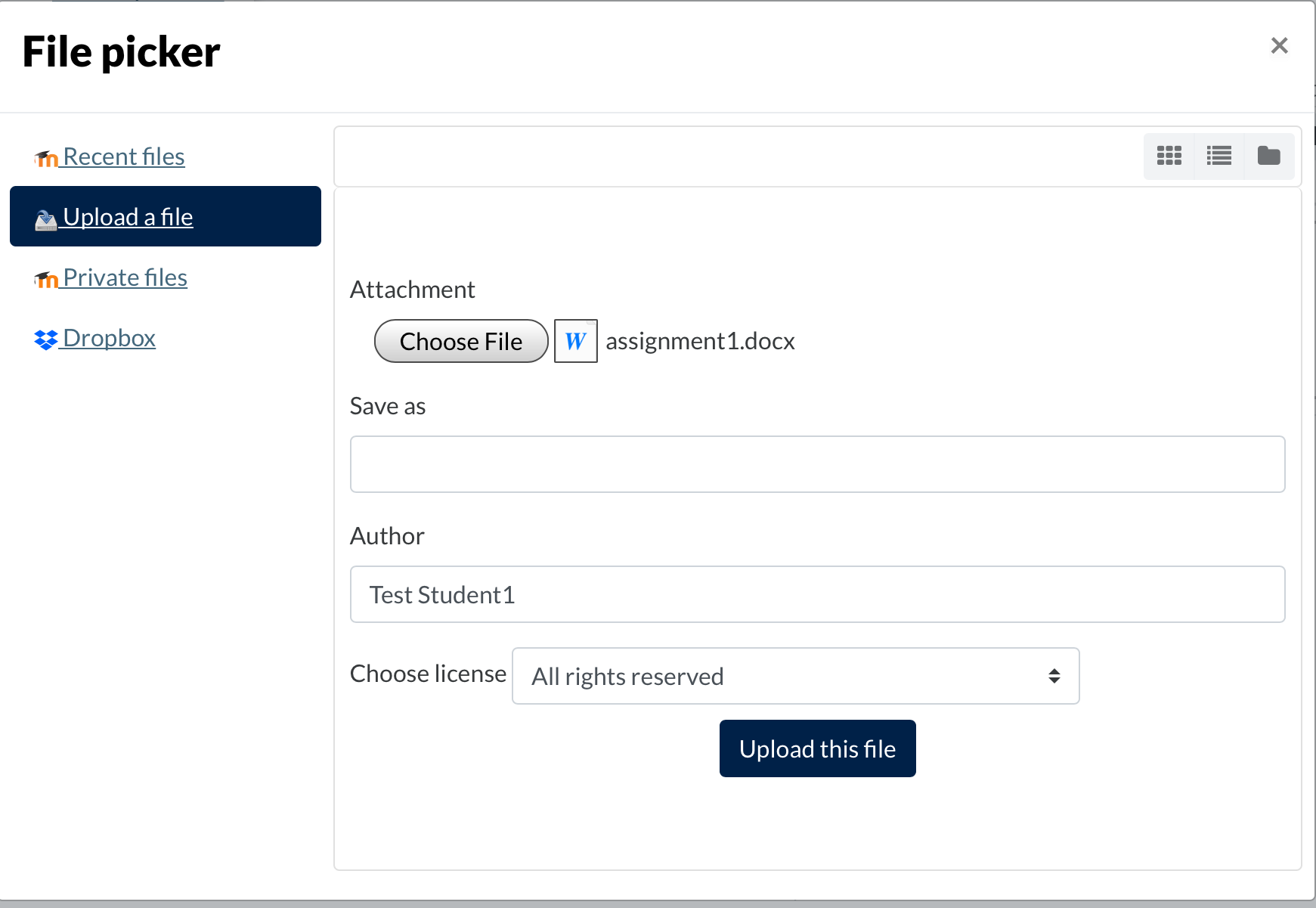 Click Upload this file.
Click Save changes.
Your assignment is now on the system but in draft form only. At this stage, you can still edit your work if required.
In order to submit your work completely you will need to click on the Submit assignment button at the bottom of the page.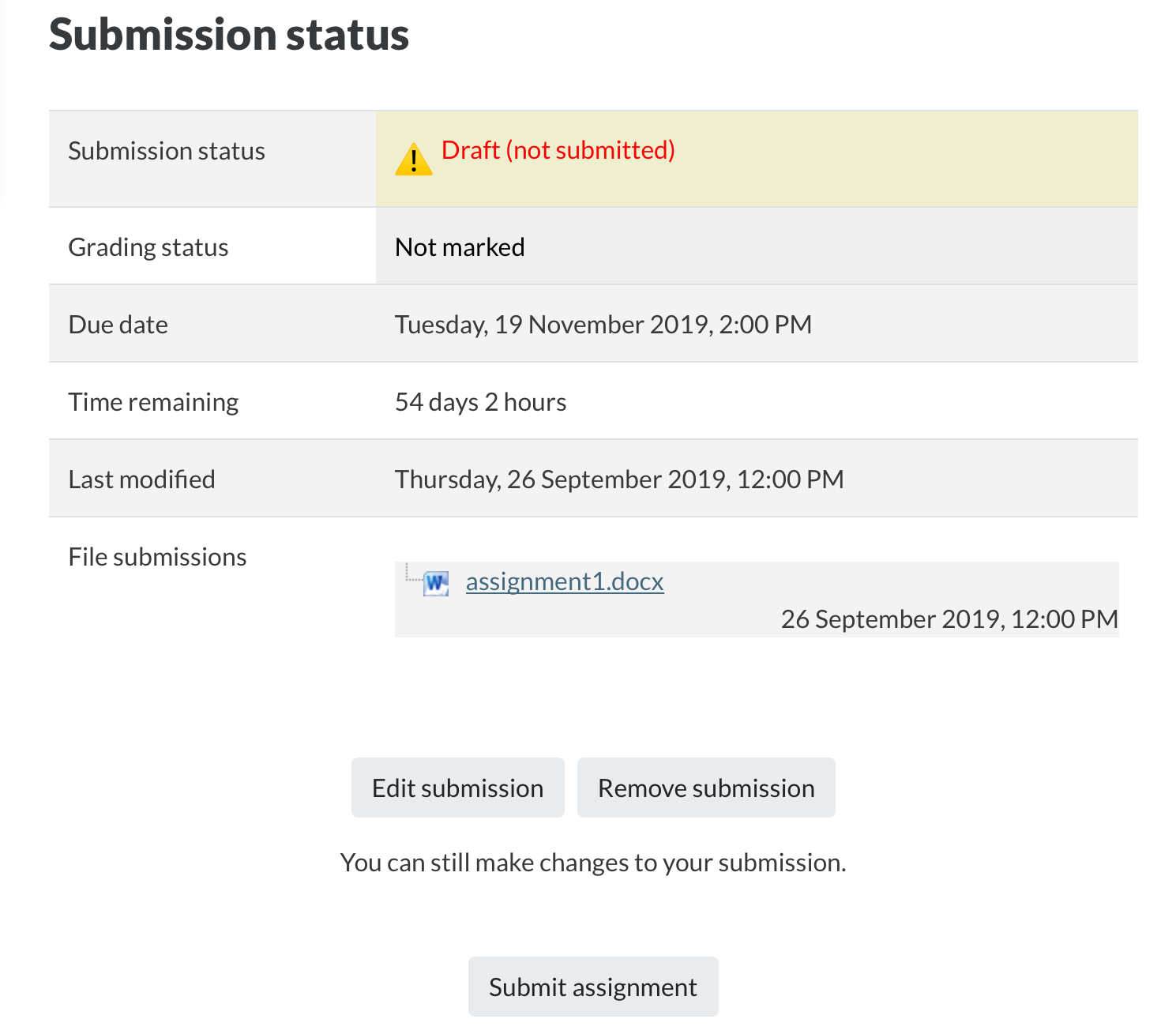 If you need further instructions on submitting an assignment, please see How to submit an assignment.